4×8 aluminum sheet for trailers
4×8 aluminum sheets is a commonly used size for trailers due to its versatility and availability. Aluminum sheets are popular in the construction of trailers because they are lightweight, durable, and resistant to corrosion. They provide strength and structural integrity while reducing the overall weight of the trailer.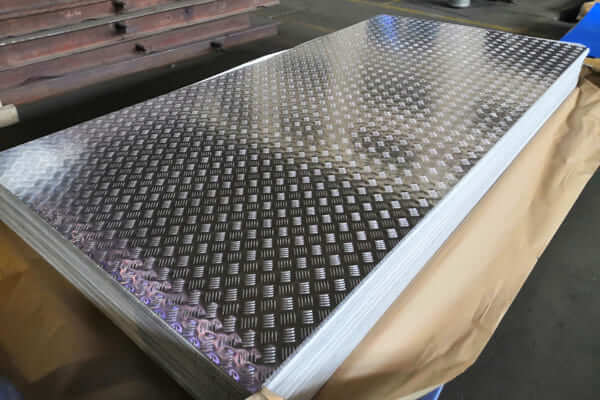 4×8 aluminum sheet for trailers
When purchasing a 4×8 aluminum sheet for a trailer, there are a few considerations to keep in mind:
1.Thickness: Aluminum sheets for trailers are available in various thicknesses, typically ranging from 0.024 inches (0.6 mm) to 0.125 inches (3.2 mm) or more. The appropriate thickness depends on the specific application and the load capacity required for your trailer.
2.Alloy: Aluminum sheets are manufactured using different alloys, each with its own unique properties. Common alloys used for trailer applications include 3003 and 5052. These alloys offer good strength and corrosion resistance while being relatively easy to work with.
3.Finish: Aluminum sheets come in different finishes, including mill finish (raw aluminum), brushed finish, and painted or coated finishes. The choice of finish depends on your aesthetic preference and the level of protection or weather resistance required for your trailer.
4.Supplier: You can find aluminum sheets for trailers at metal supply stores, specialized trailer suppliers, or online retailers. It's advisable to research and compare prices, quality, and customer reviews to find a reputable supplier that meets your needs.
trailers by 4×8 aluminum sheet
Remember to consider any specific requirements or regulations applicable to trailers in your region, as they may dictate certain specifications for the materials used.
It's always a good idea to consult with a professional or an experienced trailer builder for guidance on selecting the appropriate aluminum sheet for your specific trailer application.